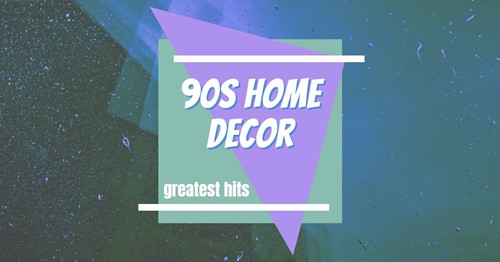 The fashion world has seen a resurgence in trends from the 1990s, and interior designers have noticed the same with 90s home decor. While it might be easy to recall decorating trends from other decades, some aspects of the 90s can be more difficult to grasp.
Luckily, this guide will help inspire you - either with design ideas or just nostalgia - by highlighting the very best home decor trends from the 90s. Here's what was all the rage:
Solid primary colors
Decorators in the 90s did not shy away from mixing hues from across the color palette, as is evident in the prevalence of solid primary colors in interior design. Whether using large blocks of solid color to paint walls or adorning furniture with throw pillows, it wasn't uncommon to see an entire rainbow of saturated red, blue and yellow.
Artificial houseplants
The quality and variety of artificial plants exploded in the 1990s, offering homeowners amazing new ways to bring greenery inside without the hassle of keeping it alive. These modern artificial trees, flowers and ferns were advanced enough to seem lifelike from across the room, and only needed dusting to maintain.
White wicker furniture
Wicker furniture has been around since long before 1990, but truly became a style staple during this decade. White wicker furniture was especially popular, and the trendiest spaces had entire matching sets including couches, armchairs, ottomans, coffee tables, end tables and more.
Paired with floral upholstery, white wicker is the epitome of a summery 90s home - both indoors and as patio furniture.
Folding screens
Decorative folding screens were a stylish way to divide a space while also serving as a standalone art piece. Typically inspired by Chinese and Japanese decor and aesthetic, folding screens made of lacquered wooden panels or semi-translucent paper were all the rage in living rooms.
Turquoise
While bold colors were at the forefront of 90s style, turquoise was the center of attention. All shades of turquoise were present in 90s interior design and fashion, creating a bright note of contrast when combined with magenta, violet and even yellow.
Wallpaper borders
Wallpaper was out in the 1990s, but wallpaper borders applied to the tops of walls were in. The most popular motifs included vines, flowers, fruit and other botanical elements, and came in every color scheme imaginable. Wallpaper borders were especially popular in kitchens and bedrooms, and provided style-savvy homeowners with a simple DIY decorating option.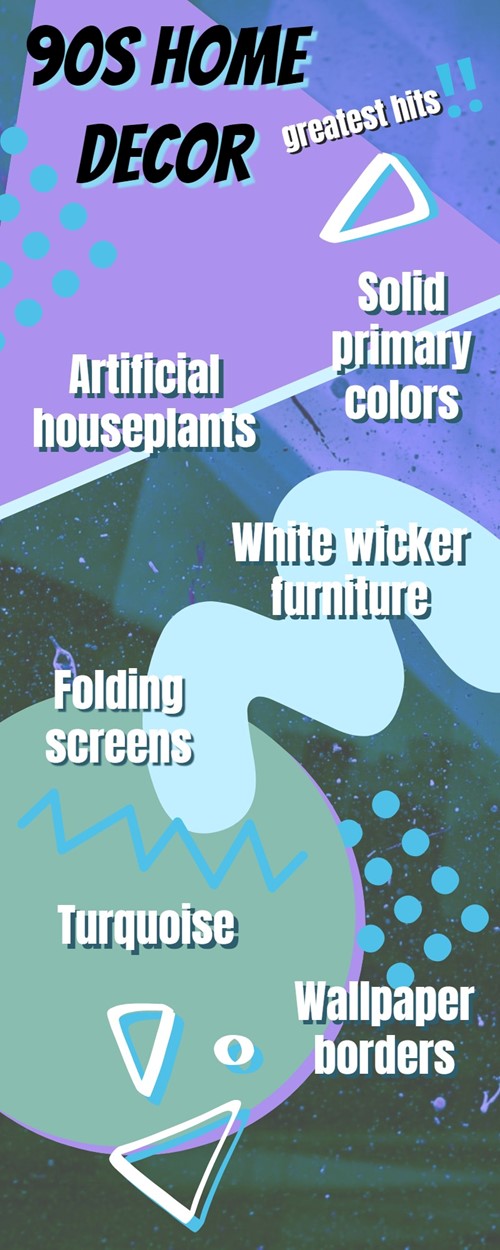 If other decor trends like blow-up furniture, canopy beds or beaded curtains are not to your liking, you can always consider these 90s interior design elements. While trends don't always fit everyone's personal taste, a trip down memory lane might yield surprising insights into your next home decorating project.